Our Foundation of Quality began in 1944 by partnering with the best vendors in Seafood, Meats, Poultry, and Specialties. We continually work with our purveyors to identify and deliver product integrity.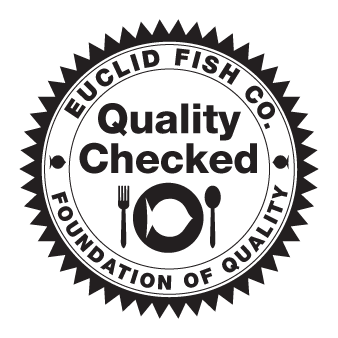 Foundation of Quality begins with a State-of-the-Art Processing BRC approved facility. Our best practices are followed through HACCP Monitoring, the FDA and Local Agencies as well as 3rd party audits to insure safe and secure manufacturing principals.
Foundation of Quality is promoted through Cool Chain proper temperature monitoring in all departments. We work hand in hand with Gleason Technologies to maintain stable temperature conditions, identifying critical points where our Quality Control/ HACCP team are notified immediately if a problem may arise. We have developed a proprietary system to check and double check all critical control points during the receiving and inspection process. We can assure you that our process guarantees food safety through proper monitoring and reporting.
Foundation of Quality begins with a strong Quality Control team, all with HACCP certification who follow strict internal procedures and processes. Our QC team assures all seafood products are temperature checked, iced and handled with care upon arrival for complete customer satisfaction.
Foundation of Quality begins with how you see us. Our delivery equipment is clean, reliable and fully refrigerated with on board product temperature monitoring. Our delivery team is friendly, trained, reliable and knowledgeable; always willing to help at every delivery. Our internal systems are designed to identify product from start to finish, barcoded, traceable and safe guaranteeing quality product every time.
Foundation of Quality begins with thinking GREEN. We have introduced best packaging principals by putting our environment first, we well as continuous changes and upgrades in our processing facility.. We have also introduced "Working with Nature" by partnering with Pressure Technologies to process and sanitize all seafood products upon receiving, processing and sanitation.